HP Spectre x2 Detachable Laptops recovery - Hard Drive and SSD Data Recovery
HP Spectre x2 Detachable Laptops Data Recovery - Hard Drive and SSD Data Recovery
Professional file recovery from HP Spectre x2 Detachable Laptops is that very special kind of service ACE Data Recovery offers to users choosing the most advanced devices for everyday use. Sure thing, efficient and safe HP Spectre x2 Detachable Laptop recovery takes both time and attention of trained engineers. Still, the customer policy of ACE Data Recovery is wise enough to meet the essential needs of the company customers for a sensible monetary compensation.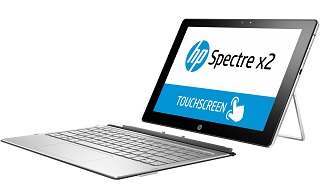 Seductively thin and extremely powerful HP Spectre x2 Detachable Laptop makes a perfect choice for users savvy about the style. In addition, these devices are exceptionally good for people seeking a reliable mobile platform for fast and safe file processing.
Nevertheless, nothing is perfect in this universe. Same with Spectre x2 laptops that share a weak spot common for all physical data storages: they can fail one day or another. And when that happens, the only sure way to recover vital information from a failed hard drive will be to send it to a professional file recovery lab.
HP Spectre x2 Detachable Laptops Data Recovery Process: how it works for our clients
1.

YOU BRING

Bring or ship your failed storage media to our office for a free diagnostic evaluation.
2.

YOU APPROVE

Receive and approve an all-inclusive quote, so we can start the process immediately.
3.

WE RECOVER

Give us few days to recover your data and to copy it to a free return media.
4.

WE DELIVER

Get your data back, copy it to your computer and benefit from our free post-recovery support.
Free external hard drive or usb flash with each
completed
recovery
Our Experts are Ready to Recover Data from Your HP Spectre x2 Detachable Laptops
Computers using solid state drives as the main file storage have a great pro: they are pretty fast and shock-resistant. On the other hand, just like hard disk drives, SSDs have their weak spots. So they can fall victims to a sudden power surge, careless human actions or overheating. In addition, data recovery from a solid state drive requires specific tool, technologies and lots of professional attention.
With this in mind, ACE Data Recovery developed a whole bunch of unique solutions that can make HP Spectre x2 Detachable Laptop recovery both efficient and affordable. Using special hardware, a team of qualified specialists making a core of ACE Data Recovery can read all intact data partitions off intact memory chips and piece them together. If vital information isn't severely damaged or overwritten, company engineers can recover it in one piece. To send saved files to their owners, ACE Data Recovery staff provides a free return device such as USB Flash drive or a brand new HDD.
And there's one more great surprise for both corporate and individual users seeking a sure way to save their data from permanent loss: ACE Data Recovery relies on its own recovery solutions and never outsources any projects. In addition, the company charges money for retrieved files only. Our success rate on approved cases is above 98%. And if data recovery isn't successful, you have nothing to pay for.