HP ProDesk recovery - Hard Drive and SSD Data Recovery
HP ProDesk Data Recovery - Hard Drive and SSD Data Recovery
If there's an urgent need for you to recover files from failed HP ProDesk 400 Microtower, HP ProDesk 600 Mini or HP ProOne 400 All-in-One desktop, use the advantage of the best technical solutions in the field of file recovery: call ACE Data Recovery. As the world's leader in providing the A-grade file retrieval services, ACE Data Recovery offers both safe and efficient HP Pro desktop recovery services to business owners having serious issues with files accessibility.
As the manufacturer states, HP Pro series desktop are specially designed to make business processes comfortable and data processing both fast and safe. Still, as long as advanced computers rely on physical storages to keep files in safety, physical and logical hard drive failures will happen again, and again.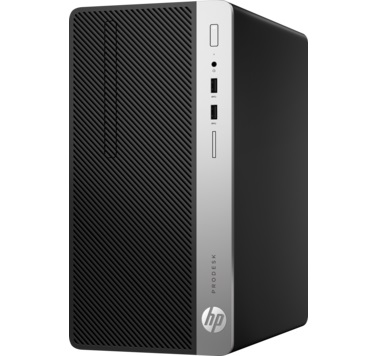 In spite of the fact that some models of HP Pro desktops can use SSDs and HDDs as the main data storage, it doesn't make them invulnerable to unwelcome things common to all hard drives. Namely, careless user actions, sudden physical shock, natural disasters or failed OS upgrade can have disastrous effects and result in temporary file loss.
In this regard, there's a difference between desktops using hard disk drives and computer using solid state drives. In some cases, dealing with a failed HDD is more promising than trying to recover important information from a dead SSD. The point is solid state drive recovery needs highly-specific tools and lots of qualified attention. Data recovery from a failed hard disk drive is often more successful and requires cleanroom environment. In addition, HDDs have mechanical parts that can be replaced with their exact match. As for SSDs, the only thing specialists can do is try to read information from intact memory chips using special equipment.
HP ProDesk Data Recovery Process: how it works for our clients
1.

YOU BRING

Bring or ship your failed storage media to our office for a free diagnostic evaluation.
2.

YOU APPROVE

Receive and approve an all-inclusive quote, so we can start the process immediately.
3.

WE RECOVER

Give us few days to recover your data and to copy it to a free return media.
4.

WE DELIVER

Get your data back, copy it to your computer and benefit from our free post-recovery support.
Free external hard drive or usb flash with each
completed
recovery
Our Experts are Ready to Recover Data from Your HP ProDesk
ACE Data Recovery has more than 35 years of successful hands-on experience in restoring critical files from failed and completely dead media. Since 1981, the company has developed a pretty wide range of unique solutions for both safe and efficient file recovery.
For a team of qualified specialists hired from all over the globe, it's not a problem to recover vital information from failed HP ProDesk 400 Microtower, HP ProDesk 600 Mini or HP ProOne 400 All-in-One desktop. Combining high technologies with their experience, ACE Data Recovery experts can do wonders and recover any type of data from any kind of media for a fair price.