HP ProBook Laptops recovery - Hard Drive and SSD Data Recovery
HP ProBook Laptops Data Recovery - Hard Drive and SSD Data Recovery
Qualified data recovery from HP Pro laptops is one of the high-class services ACE Data Recovery provides to corporate users. As the industry leader, ACE Data Recovery combines unique solutions developed in-house with the latest technologies in order to meet the expectations of temporary locked data owners.
Professional file recovery from HP ProBooks requires specific tools and lots of attention as some of those computers use various drive types to store and process important files.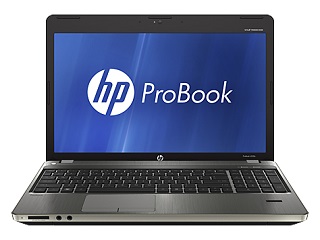 According to the manufacturer, HP Pro series notebooks can make business routine easy and pleasant. The series includes HP ProBook 450, HP ProBook 640 and HP Pro x2 612 computers. All of them "strike the right balance of mobility, durability, and security". For better performance, HP ProBooks offer HDD or SSD drive options.
There's no doubt that solid state drives have many pros in comparison to traditional hard disk drives. Namely, they consume less power; they are shock/drop-resistant; they are really fast in data reading/writing; they make less noise when operating. Pretty impressive, isn't it?
HP ProBook Laptops Data Recovery Process: how it works for our clients
1.

YOU BRING

Bring or ship your failed storage media to our office for a free diagnostic evaluation.
2.

YOU APPROVE

Receive and approve an all-inclusive quote, so we can start the process immediately.
3.

WE RECOVER

Give us few days to recover your data and to copy it to a free return media.
4.

WE DELIVER

Get your data back, copy it to your computer and benefit from our free post-recovery support.
Free external hard drive or usb flash with each
completed
recovery
Our Experts are Ready to Recover Data from Your HP ProBook Laptops
On the other hand, data loss on SSD units is a common thing that can be caused by a wide range of physical and logical failures. Human errors, sudden power cuts or partition loss can result in serious issues with data accessibility.
Another fact about solid state drives is that SSD recovery requires a lot of qualified attention and special technologies. In other words, if your HP ProBook that has a solid state drive as the main data storage device doesn't respond, the only chance to get important information off it is to deal with a data recovery lab.
When it comes to both affordable and efficient HP ProBook recovery, ACE Data Recovery makes the best choice. Since 1981, the company has developed lots of unique tools and technologies for safe and efficient file recovery from any type of data storage device. Be it the most advanced SSD or old HDD, a team of qualified specialists hired from all over the globe will find a sure way to get access to intact files and recover them in one piece.
And not only that! ACE Data Recovery offers fair service prices. The company provides its services without any third-party assistance which means that ACE Data Recovery services are affordable for both corporations and individuals.
Keep in mind that timing is everything for successful file recovery. So don't panic and call ACE Data Recovery for help.