HP Pavilion Desktops recovery - Hard Drive and SSD Data Recovery
HP Pavilion Desktops Data Recovery - Hard Drive and SSD Data Recovery
Professional file recovery from HP Pavilion Desktops is what you really need when your HP Pavilion Desktop - 570-p015z, HP Pavilion Desktop - 570-p035t, HP Pavilion Desktop - 570-p065se or even HP Pavilion Power Desktop - 580-005t goes wacky and locks the hard drive making vital information inaccessible.
According to reviews, HP Pavilion Desktops give the high level of performance that keeps up with all multitasking needs and allows interacting with a computer in a new way. This may be true, but nothing lasts forever.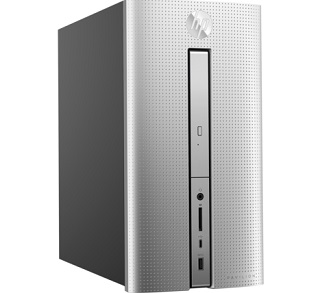 The truth is, even the most advanced devices fail one day. And when it happens, it would be nice to have a reliable solution to overcome technical challenges and recover critical information from a failed data storage unit.
Frankly, there's a sure way to prevent possible data-related problems. In most cases it's enough to follow these simple rules: keep your desktop in a dry, dust-free place; use virus-detection software pieces to cut the risk of a virus attack; make regular data backups and verify the most recent backup files. That's all!
Nevertheless, if the unwelcome things happen to your HP Pavilion Desktop and there's an urgent need to get critical files from a failed hard disk drive, the most reliable way to do that is to leave everything to ACE Data Recovery.
HP Pavilion Desktops Data Recovery Process: how it works for our clients
1.

YOU BRING

Bring or ship your failed storage media to our office for a free diagnostic evaluation.
2.

YOU APPROVE

Receive and approve an all-inclusive quote, so we can start the process immediately.
3.

WE RECOVER

Give us few days to recover your data and to copy it to a free return media.
4.

WE DELIVER

Get your data back, copy it to your computer and benefit from our free post-recovery support.
Free external hard drive or usb flash with each
completed
recovery
Our Experts are Ready to Recover Data from Your HP Pavilion Desktops
ACE Data Recovery is the industry-leading provider of the A-grade file recovery services to both corporate users and individuals. Founded in 1981, the company has developed a wide range of unique technical solutions that allow dealing with any type of data storage device and recover any kind of data. In addition, ACE Data Recovery is the only US company that is capable to develop case-specific tools and software in-house.
A team of qualified specialists hired from all over the globe combines extensive hands-on experience gained for more than 35 years with the latest technologies in order to restore files other companies can't. In addition to unique technical solutions, ACE Data Recovery has a well-crafted customer policy that makes basic company services affordable to a pretty wide range of users including large corporations and individual PC/Mac owners. In fact, ACE Data Recovery never outsources any projects and offers No Data – No Charge policy to its customers.
So, if you meet serious issues in working with your HP Pavilion Desktop - 570-p015z, HP Pavilion Desktop - 570-p035t, HP Pavilion Desktop - 570-p065se or HP Pavilion Power Desktop - 580-005t, feel free to contact ACE Data Recovery for safe and efficient file recovery.