HP OMEN Desktops recovery - Hard Drive and SSD Data Recovery
HP OMEN Desktops Data Recovery - Hard Drive and SSD Data Recovery
Now, gaming computers are true "workhorses" in the IT world. HP OMEN X 900 Gaming Desktop PC is not the exception. ACE Data Recovery, the world's leading provider of the A-grade file recovery services, offers professional help for gamers seeking a reliable way to recover crucial information from failed OMEN X by HP Bare Chassis - 900-000t, OMEN X Desktop - 900-140VT, OMEN X Desktop - 900-035VX and OMEN X Desktop PC - 900-260XE gaming desktops.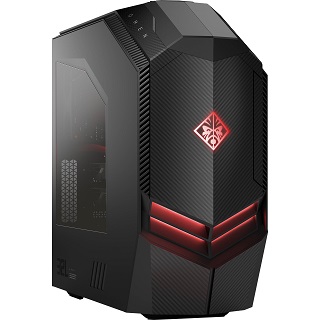 For gamers, HP OMEN X Desktops are a real catch. Designed to take on the latest AAA games at their highest settings, these towers have no equal. For better performance they offer the best HDD and SSD options.

Unfortunately, even such an advanced machine as HP OMEN X 900 Gaming Desktop PC can fall victim to a wide range of physical and logical failures including trivial human errors, failed OS upgrade, sudden power cuts, and manufacturing defects.

To avoid possible problems and prevent priceless game saves from corruption, overwriting and loss, it is strongly recommended to back up vital information and verify backups by getting data off a backup file in order to make sure it's accessible.
HP OMEN Desktops Data Recovery Process: how it works for our clients
1.

YOU BRING

Bring or ship your failed storage media to our office for a free diagnostic evaluation.
2.

YOU APPROVE

Receive and approve an all-inclusive quote, so we can start the process immediately.
3.

WE RECOVER

Give us few days to recover your data and to copy it to a free return media.
4.

WE DELIVER

Get your data back, copy it to your computer and benefit from our free post-recovery support.
Free external hard drive or usb flash with each
completed
recovery
Our Experts are Ready to Recover Data from Your HP OMEN Desktops
Still, if the precautions failed to prevent unwelcome things, the only sure way to save the day and get crucial info back is to call on ACE Data Recovery for qualified help.
ACE Data Recovery was founded in 1981. For more than 35 years of providing the A-grade recovery services to businesses and individual PC/Mac owners, the company managed to develop a pretty wide range of highly-efficient technical solutions. Those tools allow to make file recovery save and efficient. Using unique technologies developed in-house, ACE Data Recovery specialists can restore information other companies can't.
When it comes to HP OMEN X Gaming desktops recovery, it's very important to keep in mind that some computers can use solid state drives as the main file storage. The point is, HDD recovery methods differ from ones used for successful SSD recovery.
Hard disk drives have moving parts that can be replaced. That is why HDD recovery requires a cleanroom environment. In turn, data recovery from a solid state drive requires more professional attention and special technology. All intact memory chips need to be processed in order to piece the tiniest parts of data together.
ACE Data Recovery has both experience and technologies to restore any type of data from any kind of data storage device. Call us for a free consultation.