HP Essential Desktop recovery - Hard Drive and SSD Data Recovery
HP Essential Desktop Data Recovery - Hard Drive and SSD Data Recovery
For business owners using the advantage of HP Essential series desktops, ACE Data Recovery offers the A-grade file recovery solutions. To restore important information from failed HP All-in-one, HP Desktop tower or HP 260 G2 Desktop Mini PC, you only need to call ACE Data Recovery, the world's leader in professional file recovery.
HP All-in-one, HP Desktop tower, HP 260 G2 Desktop Mini PC and HP Chromebox are specially designed to meet the essential needs of business owners who want to improve productivity and make data processing easy, comfortable, and safe.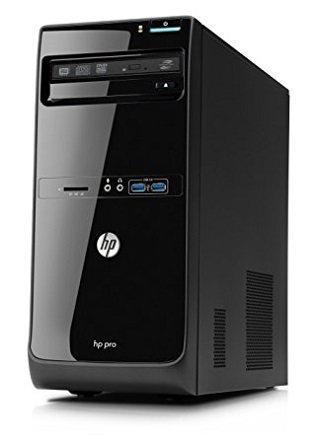 Just like any other kind of data retrieval service, qualified HP Essential series desktop recovery requires both time and advanced tools. To overcome technical challenges and restore every single piece of intact information, ACE Data Recovery experts combine extensive hands-on experience with the latest technologies. Luckily, the company is well equipped to develop case-specific tools for the most efficient data recovery.

Still, there's no such thing as absolutely safe computer that never fails. Sooner or later, unwelcome things happen even to the most advanced units and when it happens, it's time to call for professional help and save vital info from severe corruption and permanent loss.
HP Essential Desktop Data Recovery Process: how it works for our clients
1.

YOU BRING

Bring or ship your failed storage media to our office for a free diagnostic evaluation.
2.

YOU APPROVE

Receive and approve an all-inclusive quote, so we can start the process immediately.
3.

WE RECOVER

Give us few days to recover your data and to copy it to a free return media.
4.

WE DELIVER

Get your data back, copy it to your computer and benefit from our free post-recovery support.
Free external hard drive or usb flash with each
completed
recovery
Our Experts are Ready to Recover Data from Your HP Essential Desktop
HP Essential series desktops use hard disk drives as an internal file storage. That means their hard drives may fall victims to physical and logical failures common to all HDDs. Mechanical parts crash, sudden power cut, careless human actions, failed OS upgrade or natural disasters can result in temporary data loss and make all critical info on a hard drive inaccessible.
Actually, there are some ways to prevent data corruption and loss. So, if you want to avoid serious data-related issues, just follow these steps: keep your desktop in a dust-free and dry place; protect your equipment from static electricity that can damage some drive parts or even erase important information; backup your files and verify your backups of a regular basis.
Nevertheless, if the worst's happened and you data got locked inside a failed hard disk drive on your HP Essential series desktop, don't panic and avoid attempts to restore files on your own. The best solution is to call on ACE Data Recovery for professional file recovery. Having more than 35 years of successful hands-on experience, ACE Data Recovery offers a really impressive range of technical solutions for both safe and efficient file recovery.