HP ENVY Laptop recovery - Hard Drive and SSD Data Recovery
HP ENVY Laptop Data Recovery - Hard Drive and SSD Data Recovery
The A-grade HP ENVY Laptop data recovery is a service provided to people using Premium-class HP notebooks. The industry leader, ACE Data Recovery can ensure both safe and efficient file recovery from HP ENVY series laptops, even if the computers are physically damaged.
For many users HP ENVY Laptops make a cherished dream. Thin, well-designed, providing the world-class performance - these notebooks make a perfect choice for people seeking both stylish and useful portable computers.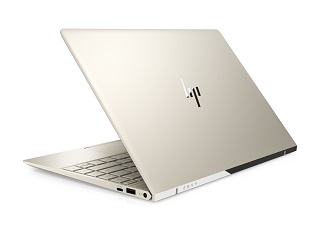 Both 13" and 17" Home ENVY Laptops provide safe and lightning-speed file performance provided by the next-generation processors. In addition, all models use solid state drives as the main data storage and that is very convenient for people dealing with tons of files on a daily basis.
Still, even the most advanced devices aren't perfect. Just like other computers using physical drives for data storage/processing, HP ENVY series laptops have weak spots. When it comes to data safety, a solid state drive isn't the best choice. In opposite to traditional hard disk drives, SSDs can't boast of the impressive storage capacity.
HP ENVY Laptop Data Recovery Process: how it works for our clients
1.

YOU BRING

Bring or ship your failed storage media to our office for a free diagnostic evaluation.
2.

YOU APPROVE

Receive and approve an all-inclusive quote, so we can start the process immediately.
3.

WE RECOVER

Give us few days to recover your data and to copy it to a free return media.
4.

WE DELIVER

Get your data back, copy it to your computer and benefit from our free post-recovery support.
Free external hard drive or usb flash with each
completed
recovery
Our Experts are Ready to Recover Data from Your HP ENVY Laptop
Besides, unlike HDDs, solid state drives require specific tools and technologies for successful file recovery. That means if your HP ENVY Laptop gets inaccessible, the only way to restore important docs and personal files from it is to call on for professional help.
ACE Data Recovery is #1 provider of the high-class file recovery services from pole to pole. With more than 35 years of successful experience in field of data saving, the company has a pretty impressive range of technical solutions that make it possible to restore any kind of data from any type of data storage device. Even if the storage is severely damaged, it's still possible for ACE Data Recovery experts to piece the tiniest particles of intact files together and get crucial information off the ruined storage unit.
Another pleasant thing about ACE Data Recovery is that you don't need to pay extra money for third-party solutions. The company relies on tools and software developed in-house.
The customer policy of ACE Data Recovery includes one more important point: "No Data - No Charge". So the company charges its customers for successful recoveries. As for the fruitless file recovery attempts, they go unpaid. Fair and square.