HP ENVY Desktop recovery - Hard Drive and SSD Data Recovery
HP ENVY Desktop Data Recovery - Hard Drive and SSD Data Recovery
World-class technical solutions in combination with the extensive hands-on experience allow ACE Data Recovery to offer the best HP ENVY desktop recovery services in the industry. If there's a need to try restoring sensitive information from a failed HP ENVY Desktop, HP ENVY 27 All-in-One or HP ENVY 34 Curved All-in-One, a team of pros hired from all over the world will do their best to prevent every single piece of priceless data from loss.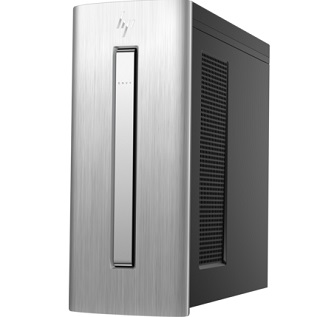 What is so special about HP ENVY series desktop? Well, the manufacturer states they are stylish, smart and keep up with the most innovative ideas. Also, they offer good HDD and SSD options which makes HP ENVY desktops a good choice for corporate users seeking both style and performance. On the other hand, even the most powerful and secure HP ENVY desktops aren't immune to physical and logical failures. In other words, careless user actions, mechanical failures, failed OS/firmware upgrade or sudden power surges can turn your desktop's hard drive into a trap full of inaccessible information.
To be honest, there's a full set of useful tips on how to prevent sensitive information from possible corruption and loss. Namely, if you practice good working habits, keep your desktop in a dust-free, dry place, make regular data backups and verify the most recent backup files, you can cut the risk of some data-related issues.
HP ENVY Desktop Data Recovery Process: how it works for our clients
1.

YOU BRING

Bring or ship your failed storage media to our office for a free diagnostic evaluation.
2.

YOU APPROVE

Receive and approve an all-inclusive quote, so we can start the process immediately.
3.

WE RECOVER

Give us few days to recover your data and to copy it to a free return media.
4.

WE DELIVER

Get your data back, copy it to your computer and benefit from our free post-recovery support.
Free external hard drive or usb flash with each
completed
recovery
Our Experts are Ready to Recover Data from Your HP ENVY Desktop
If a nasty thing happens to your HP ENVY series desktop and there's an urgent need to get important information files from a failed hard disk drive, the safest way to do that is to leave all the hard work to ACE Data Recovery.
ACE Data Recovery was founded in 1981. To date, it is the only US recovery lab that can develop case-specific technical solutions in order to improve chances of successful file recovery. The company has both equipment and experience to deal with any type of data storage device and recover any kind of data.
Another pleasant surprise is that ACE Data Recovery can boast of a well-crafted customer policy that makes basic company services affordable to corporations, home-based businesses and individual PC/Mac users. ACE Data Recovery never outsources any cases and charges customers only for recovered data.
If you are looking for a reliable recovery lab to get vital files off the faulty HP ENVY Desktop, HP ENVY 27 All-in-One or HP ENVY 34 Curved All-in-One, contact ACE Data Recovery for safe and efficient file recovery services.