HP Elite laptops recovery - Hard Drive and SSD Data Recovery
HP Elite laptops Data Recovery - Hard Drive and SSD Data Recovery
Stylish and powerful, HP Elite laptops are known as the most reliable solution to make the best of your resources, and time. In other words, when it comes to laptops capable to meet the essential need s of corporate users, HP Elite series laptops make the optimal choice.
However, even the best computers fail sooner or later. ACE Data Recovery, the leading provider of the high-class file recovery services, offers a wide range of solutions for efficient HP Elite laptop recovery. Combining the latest technologies with their own hands-on experience, ACE Data Recovery experts can restore intact data even from severely damaged HP Elitebook.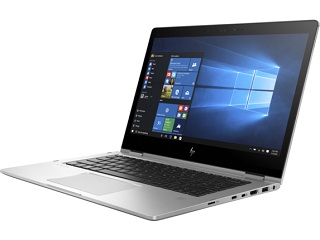 EliteBook 1040, EliteBook 840 and EliteBook 745 can boast of enterprise class performance and industry-leading security. Still, just like many other their counterparts, they are vulnerable to physical and logical failures. Water/fire damage, overheating, power cuts, file corruption, failed OS upgrades can result in temporary data loss.
Luckily, every problem has a solution. Same with HP EliteBooks: if vital information isn't severely corrupted or overwritten, it's still possible to recover it from a laptop's hard drive.
HP Elite laptops Data Recovery Process: how it works for our clients
1.

YOU BRING

Bring or ship your failed storage media to our office for a free diagnostic evaluation.
2.

YOU APPROVE

Receive and approve an all-inclusive quote, so we can start the process immediately.
3.

WE RECOVER

Give us few days to recover your data and to copy it to a free return media.
4.

WE DELIVER

Get your data back, copy it to your computer and benefit from our free post-recovery support.
Free external hard drive or usb flash with each
completed
recovery
Our Experts are Ready to Recover Data from Your HP Elite laptops
ACE Data Recovery can boast of a really wide range of tools for efficient laptop recovery. For more than 35 years the company gained extensive experience in field of file recovery.
Depending on the type of the hard drive used by HP Elite laptops, a team of qualified specialists hired from all over the world uses different tools and technologies. The point is, laptops like EliteBook 1040 can use hard disk drives or solid state drives as a main data storage.
For successful data recovery from a hard disk drive cleanroom environment is required. ACE Data Recovery performs HDD recovery operations in a proprietary lab in order to prevent the drives from further damage.
When it comes to failed SSD units, ACE Data Recovery experts determine the steps necessary to complete particular solid state drive recovery. After that, they use unique tools to get intact data from a failed media and copy it to an alternative drive in order to save it for a customer.
In case of a serious HP EliteBook issue, turn it off immediately. Don't restart it and avoid the attempts to fix the issue on your own. In most cases of permanent data loss, careless human action lead to irreparable file corruption or overwriting. If you really want to get your files back, call ACE Data Recovery. The sooner, the better.