HP Elite Desktop recovery - Hard Drive and SSD Data Recovery
HP Elite Desktop Data Recovery - Hard Drive and SSD Data Recovery
Business owners using the most advanced technologies may need the same advanced recovery services one day or another. With this in mind, ACE Data Recovery offers professional file recovery from HP Elite series desktops.
To retrieve every single piece of intact data from failed HP EliteOne 800 All-in-One, HP Elite Slice or HP EliteDesk 800 Desktop Mini, ACE Data Recovery experts use the advantage of the latest technologies combined with unique solutions developed in the company's proprietary lab. As a result, the customers get real chances to prevent critical information from severe corruption and permanent loss.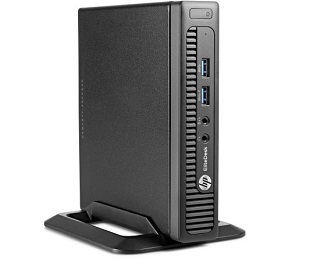 To meet the essential needs of modern business owners, HP experts developed world-class PCs including HP EliteOne 800 All-in-One, compact HP Elite Slice and HP EliteDesk 800 Desktop Mini, the world's smallest business-class desktop. All models are designed to increase business productivity and make file processing comfortable and fast.
Depending on the user's choice, HP Elite series desktops can use hard disk drives or solid state drives as the main data storage unit. This, in turn, means a lot when it comes to file recovery from a failed computer.
The point is various types of drives require different recovery solutions and methods in case of a serious trouble. In man cases when a hard disk drive fails, it requires a cleanroom environment for successful file recovery. As soon as HDDs contain mechanical parts, some of them can get damaged under normal conditions.
HP Elite Desktop Data Recovery Process: how it works for our clients
1.

YOU BRING

Bring or ship your failed storage media to our office for a free diagnostic evaluation.
2.

YOU APPROVE

Receive and approve an all-inclusive quote, so we can start the process immediately.
3.

WE RECOVER

Give us few days to recover your data and to copy it to a free return media.
4.

WE DELIVER

Get your data back, copy it to your computer and benefit from our free post-recovery support.
Free external hard drive or usb flash with each
completed
recovery
Our Experts are Ready to Recover Data from Your HP Elite Desktop
In turn, solid state drives have no mechanical parts. Still, that doesn't make them perfect file storage devices. In fact, SSDs have lots of their own weak spots. A sudden power surge, lack of partition or trivial human error can turn even the most advanced solid state drive into a trap full of important files.
To overcome technical challenges and deal with failed SSDs and HDDs, it's not enough to use DIY solutions. In fact, when it comes to efficient and safe file recovery from HP Elite series desktops, it's critical to call on professional help provided by a reliable data recovery lab.