Apple Macbook Pro Data Recovery - Hard Drive and Solid State Drive Recovery
Apple Macbook Pro Data Recovery Services - Hard Drive and Solid State Drive Recovery
Data recovery from Apple devices is very common these days. Retrieving crucial data from the latest OS X devices makes no problem for highly qualified technicians working at ACE Data Recovery. Our engineers have completed hundreds of data recovery cases when data from MacBook Pro was retrieved.
MacBook Pro is a notebook that can meet requirements of a picky Apple fan! It is also the best solution for users seeking a powerful portable computer for all Internet users. Easy-to-use MacBook Pro has Force Touch trackpad that makes files browsing, resizing and processing extremely easy. In fact, it allows you to enable new tricks such as looking for a word definition or files previewing: it all depends on your finger movements and pressure force. Spectacular Retina screen brings every single pixel to life. Frankly, watching videos or editing photos on MacBook Pro is a sort of absolute pleasure.
In terms of data processing, powerful MacBook Pro can give a head start to many modern laptops. Hefty dual– or quad-core Intel processor (depending on a model) combined with Unix-based OS X operating system allows users to implement even the most ambitious projects.
Apple Macbook Pro series data recovery process: how it works for our clients
1.

YOU BRING

Bring or ship your failed storage media to our office for a free diagnostic evaluation.
2.

YOU APPROVE

Receive and approve an all-inclusive quote, so we can start the process immediately.
3.

WE RECOVER

Give us few days to recover your data and to copy it to a free return media.
4.

WE DELIVER

Get your data back, copy it to your computer and benefit from our free post-recovery support.
Free external hard drive or usb flash with each
completed
recovery
Our Experts are Ready to Recover Data from Your Failed Apple Macbook Pro Drive
Nevertheless, even MacBook Pro is not perfect. Namely, its lightning-fast PCIe-based flash storage is nothing but a solid state drive that can easily go down due to overheating, software failure or human error. But more worrisome is that SSD recovery is way trickier than retrieving critical files from the good old HDD.
That is why ACE Data Recovery, a well-know data recovery services provider that has over 35 years of experience in recovering data from hopeless devices, recommends turning to highly-skilled experts when it comes to recovery from Mac products. To get vital information off a faulty Apple device, ACE Data Recovery technical staff develops proprietary software and tools.
Let Us Get Back Data from Your Broken Apple Macbook Pro Drive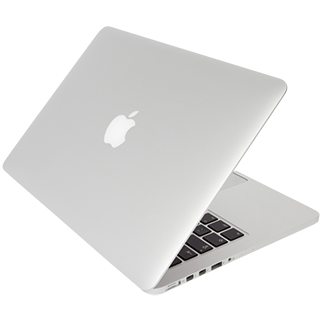 One on the clients has posted a review of our services on his social media: "After the hard drive on my MacBook Pro had failed, I contacted Apple store for data recovery services. Unfortunately, they couldn't help me, so I decided to browse the web in order to find a company offering Apple data recovery services.
That's how I found ACE Data Recovery, a company that took my case and managed to retrieve vital files from a dead MacBook Pro. I don't know what I would do without their expert assistance. You have my thanks, guys!"
Don't hesitate to call us if you require data recovery services. We can help!