Apple Macbook Data Recovery - Hard Drive and Solid State Drive Recovery
Apple Macbook Data Recovery Services - Hard Drive and Solid State Drive Recovery
Guess you could say that data recovery from MacBook is as popular as the Mac device itself. ACE Data Recovery team is pleased to support you with all the necessary know-how in questions of critical data retrieval.
It is not too much to say that MacBook makes a cherished dream for millions of Mac fans from pole to pole. The very idea of MacBook was high-flying: Apple engineers tried to create the lightest and most compact notebook ever. It must be admitted, they have done the trick.
Stuffed with USB ports, noiseless thin MacBook makes boast of 12-inch Retina monitor, comfy, sharp-looking full-size keyboard and OS X operating system ideal to perform everyday tasks, and ambitious projects.
To put it short, when it comes to the best device to store and process vital information, MacBook can put the whole mess of its counterparts to shame. On the other hand, it's not all as easy as it sounds.
The most important thing you should keep in mind when buying the latest Apple notebook is that MacBook is nothing but a common computer. If so, the device uses the advantage of a hard drive (state-of-the-art one though) to keep user data intact. That means, in case of sudden power cuts, production defects or human errors you can lose your photos, contacts, mail or documents.
Apple Macbook series data recovery process: how it works for our clients
1.

YOU BRING

Bring or ship your failed storage media to our office for a free diagnostic evaluation.
2.

YOU APPROVE

Receive and approve an all-inclusive quote, so we can start the process immediately.
3.

WE RECOVER

Give us few days to recover your data and to copy it to a free return media.
4.

WE DELIVER

Get your data back, copy it to your computer and benefit from our free post-recovery support.
Free external hard drive or usb flash with each
completed
recovery
Our Experts are Ready to Recover Data from Your Failed Apple Macbook Drive
ACE Data Recovery, a well-know data recovery services provider, has over 35 years of expertise in the data recovery market. To retrieve any file type from any kind of a data storage device including the latest Apple products, company specialists develop proprietary software and tools required for a new task.
Let Us Get Back Data from Your Broken Apple Macbook Drive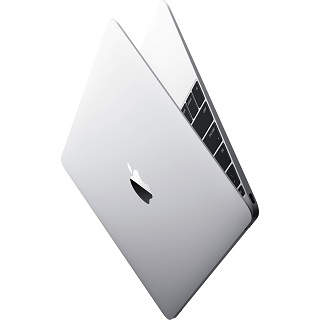 If the worst comes to the worst, don't try to recover critical data from faulty MacBook hard drive on your own. Leave all the hard work to ACE Data Recovery high-skilled engineering staff.

"I highly recommend using ACE Data Recovery services. As the experts, there were able to retrieve 100% of my data from the faulty MacBook hard drive. I've heard it's hardly possible to restore all files from a failed device, but now I believe that amazing things happen. The greatest joy for me was that data recovery from MacBook was successful and highly-skilled technicians managed to get every file off the failed drive. Thanks a lot. ACE Data Recovery!", posted Linda B. on her Facebook page after ACE engineers recovered her data. If you've lost data from your MacBook, call us today to start your case!