Apple Macbook Air Data Recovery - Hard Drive and Solid State Drive Recovery
Apple Macbook Air Data Recovery Services - Hard Drive and Solid State Drive Recovery
Data recovery from MacBook Air is that special sort of services that is becoming quite popular these days as a lot of people entrust their personal information to Apple devices. Apple data retrieval with ACE Data Recovery is reliable and secure.
MacBook Air is probably one of the most popular Apple devices known to users from pole to pole. The main pros of this device are its light weight and extremely thin 0.68-inch design. Other MacBook Air upsides include large LED-backlit display, full-size backlit keyboard, impressive battery life (up to 5 hours under part load mode) and the ability to "share" DVD drive from other computers. As for the rest, MacBook Air is nothing but a powerful (for its size) laptop running Mac OS X operational system.
It should be noted that a storage device of MacBook Air isn't perfect as it shares specific "hypersensitiveness" to overheating with many other solid state drives. So if you are used to keep your files on a Mac, you still can lose your data due to a human error, flash drive failure or physical damage. If your MacBook Air fails and your data appears to be lost, the best thing you can do is to contact a professional data recovery lab in order to get your data back.
Apple Macbook Air series data recovery process: how it works for our clients
1.

YOU BRING

Bring or ship your failed storage media to our office for a free diagnostic evaluation.
2.

YOU APPROVE

Receive and approve an all-inclusive quote, so we can start the process immediately.
3.

WE RECOVER

Give us few days to recover your data and to copy it to a free return media.
4.

WE DELIVER

Get your data back, copy it to your computer and benefit from our free post-recovery support.
Free external hard drive or usb flash with each
completed
recovery
Our Experts are Ready to Recover Data from Your Failed Apple Macbook Air Drive
Therefore, to get your crucial data back, we recommend leaving everything to ACE Data Recovery, a top data retrieving services provider that has 35 years of experience extracting files from heavily failed or even hopeless storage units including Apple devices. If needed, ACE Data Recovery technical staff will even develop proprietary software and tools to get vital information off a faulty MacBook Air.
Let Us Get Back Data from Your Broken Apple Macbook Air Drive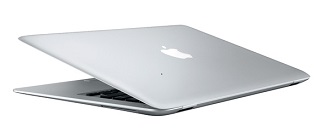 If you want to make sure you choose the best data recovery company, read online reviews. Here is one of them. It was posted by Greg M. on his Facebook page: "Well, it looks like I've finally found a nice company that specializes in Apple data recovery. Their services are superb and I mean it! It took just over 24 hours for ACE Data Recovery specialists to figure out what caused the failure of my MacBook Air and find the solution to extract my documents from a dead hard drive. About five days later I got a pen drive from ACE containing all my business info. I'm really impressed with their skills! The only con was the service price. Oh well, I don't think there's anything wrong with charging money for a well done job."