Apple Mac Pro Data Recovery - Hard Drive and Solid State Drive Recovery
Apple Mac Pro Data Recovery Services - Hard Drive and Solid State Drive Recovery
Only those who have already lost their data are typically interested in data recovery from Mac Pro. Luckily, ACE Data Recovery is the company able to assist you with getting back crucial files from a faulty Apple device.
Apple developers state that Mac Pro is a pure masterpiece in the IT world. Indeed, the "battle characteristics" of new-generation Mac Pro are impressive. Consider: state-of-the-art Intel Xeon processor with numerous processing cores and ECC memory for up to 60GB/s of bandwidth, Thunderbolt and USB ports, and superfast flash storage. Moreover, OpenCL framework makes new Apple devices work faster and more productive in contrast to the vast majority of today's "average" computers.
On the other hand, such a complex device like Mac Pro has a serious sore spot. Namely, in case of a sudden power cut, manufacturing defects (yes, that happens to Apple units as well) or hard drive failure, happy Mac owner can lose favorite photos, musiс or documents.
Apple Mac Pro series data recovery process: how it works for our clients
1.

YOU BRING

Bring or ship your failed storage media to our office for a free diagnostic evaluation.
2.

YOU APPROVE

Receive and approve an all-inclusive quote, so we can start the process immediately.
3.

WE RECOVER

Give us few days to recover your data and to copy it to a free return media.
4.

WE DELIVER

Get your data back, copy it to your computer and benefit from our free post-recovery support.
Free external hard drive or usb flash with each
completed
recovery
Our Experts are Ready to Recover Data from Your Failed Apple Mac Pro Drive
Whatever is the reason of Mac Pro failure, don't try to recover data from the hard drive in the do-it-yourself manner. If you really need to get vital information off a dead storage device, leave it to ACE Data Recovery high-skilled engineering staff.
ACE Data Recovery, a well-know recovery services provider, can boast of 35 years of expertise in the IT market. To retrieve any file from any kind of a data storage device including the latest Mac OS products, company specialists develop proprietary software and tools required for a new task.
Let Us Get Back Data from Your Broken Apple Mac Pro Drive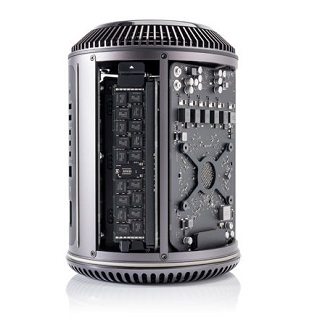 ACE engineers have helped thousands of Apple device owners. Here a review from Eric T. from Dallas, TX: "After the local Apple store failed to help me with data recovery from Mac Pro, I was referred to ACE Data Recovery lab. It must be said that I had lots of vital info on the hard drive, so I decided to rely on professionals and leave all the hard work to them.

It soon found out that my Mac Pro was bad and needed hard drive replacement. However, I asked ACE Data Recovery team for saving all my data. Those guys were extremely helpful, polite and efficient. I'm really happy with their services and strongly recommend ACE Data Recovery to all Apple device owners seeking help with data recovery. The charge for the services… Well, I think it was reasonable. A "job well done" had to be paid well."