Apple Mac Mini Data Recovery - Hard Drive and Solid State Drive Recovery
Apple Mac Mini Data Recovery Services - Hard Drive and Solid State Drive Recovery
Data recovery from Mac Mini is one the high-class services provided by ACE Data Recovery team to owners of Apple devices. In fact, Apple data recovery is growing more popular as millions of people around the world prefer to use nice looking and yet powerful digital devices.
One of the most popular Mac products is Mac Mini, and it's definitely one of a kind in numerous families of Apple products. Despite its name, Mac Mini is a fully-featured computer that can spot lots of the latest desktops. State-of-the-art Intel Core processors combined with Thunderbolt technology allows Mac users to switch between tasks extra fast. Intel Iris Graphics and HD Graphics 5000 turn every single picture into a piece of art. Movies and games look good to the eye as well.
What is more, Mac Mini can be a perfect data storage device as its amazingly quick PCIe-based flash drive allows keeping tons of files and accessing them with lightning speed.
The only problem is that this tiny Apple device is nothing but another "box full of high technologies". That means, it is subject to human errors, production defects and natural wear. Each of these factors can result in serious issues with data safety. In other words, even happy Mac Mini owners aren't immune from accidents like data loss.
Apple Mac Mini series data recovery process: how it works for our clients
1.

YOU BRING

Bring or ship your failed storage media to our office for a free diagnostic evaluation.
2.

YOU APPROVE

Receive and approve an all-inclusive quote, so we can start the process immediately.
3.

WE RECOVER

Give us few days to recover your data and to copy it to a free return media.
4.

WE DELIVER

Get your data back, copy it to your computer and benefit from our free post-recovery support.
Free external hard drive or usb flash with each
completed
recovery
Our Experts are Ready to Recover Data from Your Failed Apple Mac Mini Drive
Unfortunately, to retrieve files from a dead Mac Mini hard drive it's usually not enough to run a couple of programs anyone can buy on the Internet. Moreover, if you try to recover data on your own, you may make vital information unrecoverable. So what's to be done? The smartest thing is to call the nearest ACE Data Recovery lab or a service center for help.
ACE Data Recovery, a well-know data retrieval services provider, has over 35 years of proven experience in the IT market. Thereby, company specialists can handle any file types and get info from any kind of data storage devices. For retrieving files from faulty Mac Mini or other storage media, our engineering staff can even develop task-related software and tools on-the-fly.
Let Us Get Back Data from Your Broken Apple Mac Mini Drive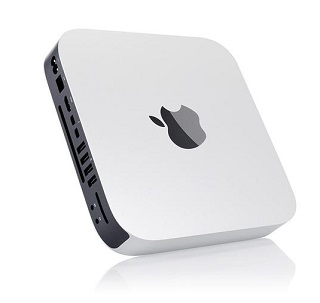 Still need a proof of our expertise? Just search for online reviews from our customers! Here is one of them posted by Patrick W. from Carrollton, TX: "I'd like to report successful recovery from my wife's overheated Mac Mini. It's kind of embarrassing, but, at first, I didn't want to deal with data recovery companies as I believed that Mac recovery is way too expensive and will never pay off. However, to save tons of family photos and wedding videos, I decided to contact ACE Data Recovery and give these guys a try. In five days I got all precious data back safe and sound. The company specialists were a huge help, indeed. Though I wouldn't say I'm happy with the service fee for retrieving pics and videos from our Mac Mini, I was pretty surprised by the affordability of ACE Data Recovery services. I'd like to take this opportunity to express my appreciation to Don and Igor for their assistance with my case. You're the best, guys!"