Whitchurch-Stouffville, ON Data Recovery Services - Hard Drives, SSD, RAID Recovery
Advanced Data Retrieval Capabilities for Businesses and Individuals in Whitchurch-Stouffville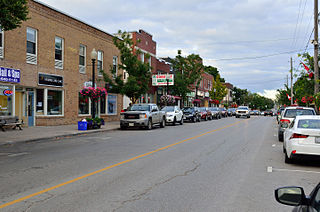 It goes without saying that data loss makes one of the greatest challenges most computer/gadget users in Whitchurch-Stouffville face from time to time. Very often data-related mishaps allow people to learn their lessons about making file backups on a regular basis.
Still, in spite of all the precautions, every year people lose their crucial files because of the faulty hard disk drives, defective RAID volumes, damaged solid state drives and crashed portable data storage devices. Even a backup flash drive or HDD isn't immune from trivial human errors, natural wear or mechanical problems.
In other words, some day your hard drive, smartphone or tablet can go down and all that digital stuff you call "the memories of the best life moments" can get inaccessible or even lost.
If you encounter any data-related issue that affected your HDD, SSD, RAID or Mac/Android device, the first thing ACE Data Recovery experts want you to do is to refrain from panicking. Next, power off the storage unit and, please, forget about DIY data recovery. In most cases panic in combination with clumsy data retrieval attempts result in files overwriting or unrecoverable data corruption. To get the files back safe and sound, the best solution is to leave everything to professional data retrieving technicians working at ACE Data Recovery.
Data Recovery Process: How It Works for Clients from Whitchurch-Stouffville
Free external hard drive or usb flash with each
completed
recovery
Our Data Recovery Experts Are Ready to Serve Customers from Whitchurch-Stouffville
For your convenience, ACE Data Recovery has an office in
Toronto, ON
. Whenever you're ready to start a free diagnostic evaluation of your media, call us at
877-304-7189
, bring your storage device to our Toronto, ON office, and be sure your data is in professionals hands.
Free Hard Drive, RAID, SSD or Flash Data Recovery Diagnostics at Toronto, ON for Whitchurch-Stouffville's clients
Experienced Whitchurch-Stouffville, ON Data Recovery
ACE Data Recovery is known from pole to pole as #1 service provider offering qualified and cost-efficient data retrieving solutions for large corporations and individual computer users. For Whitchurch-Stouffville residents who face difficulties in accessing vital information on their HDDs, SSDs, RAID arrays, portable gadgets or virtual servers, there is a fully-featured ACE Data Recovery office in Toronto.
Data Recovery in Whitchurch-Stouffville, ON - Give us a Call to Get Started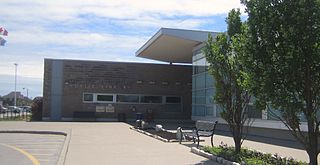 In addition to first-class services, the company can boast of a customer-related and result-based price policy. "No Data – No Charge" is an alternative motto of ACE Data Recovery.
Whitchurch-Stouffville residents, having issues with sensitive information locked on defective HDDs, RAID arrays, solid state drives or portable widgets, have real chances to get their priceless files back in one piece. Remember, the retrieval process starts with the first call to ACE Data Recovery office in Toronto.