Whitby, ON Data Recovery Services - Hard Drives, SSD, RAID Recovery
Advanced Data Retrieval Capabilities for Businesses and Individuals in Whitby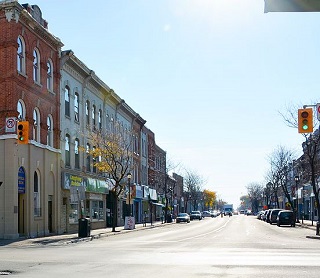 Like so many users all across Canada, Whitby residents prefer to keep their private and important information on a wide range of data storage devices and virtual services: hard disk drives, solid state drives, RAID volumes, smartphones, tablets, and cloud servers.
However, using the latest hi-tech devices and solutions is not a guarantee of crucial file safety. If you are one of those Whitby users who can't imagine their lives without desktops, notebooks or smartphones, you know what data loss is. In fact, we all face it from time to time. A faulty HDD, defective USB Flash drive or RAID unit, damaged Android/iOS device can easily lock important files and make them inaccessible. Even the good old human error can be a cause for concern.
Regardless of the underlying reasons of data loss, ACE Data Recovery experts recommend to refrain from DIY data retrieval. That recommendation is based on their 35 years of hands-on experience in retrieving critical data from failed, heavily damaged and even hopeless storage units. The point is clumsy data recovery attempts often turn serviceable hard drives and widgets into real data disaster.
Data Recovery Process: How It Works for Clients from Whitby
Free external hard drive or usb flash with each
completed
recovery
Our Data Recovery Experts Are Ready to Serve Customers from Whitby
For your convenience, ACE Data Recovery has an office in
Toronto, ON
. Whenever you're ready to start a free diagnostic evaluation of your media, call us at
877-304-7189
, bring your storage device to our Toronto, ON office, and be sure your data is in professionals hands.
Free Hard Drive, RAID, SSD or Flash Data Recovery Diagnostics at Toronto, ON for Whitby's clients
Experienced Whitby, ON Data Recovery
ACE Data Recovery is a worldwide known company offering qualified and cost-efficient data retrieving services for businesses and individuals. For Whitby residents, facing difficulties in accessing vital information on faulty HDDs, SSDs, RAID arrays, portable gadgets or virtual servers, the most reliable way to cope with data loss consequences is to contact ACE Data Recovery representatives in Toronto.
Data Recovery in Whitby, ON - Give us a Call to Get Started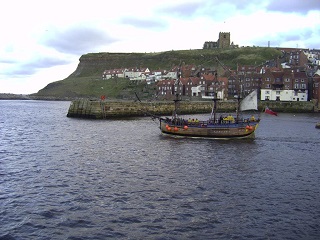 Perhaps, it's time to say a few words about the service prices. Well, it's pretty straightforward: no files – no charge. That means if ACE Data Recovery engineers are not able to retrieve files off a failed HDD or gizmo, you are not charged for their bad shot. Fair enough, you'll agree.
Got in trouble with a hard drive, RAID or USB Flash device? Cheer up, there's always a chance to retrieve your data from a dead storage unit. Give ACE Data Recovery a call right away and we'll do our best to save your sensitive information!