Caledon, ON Data Recovery Services - Hard Drives, SSD, RAID Recovery
Advanced Data Retrieval Capabilities for Businesses and Individuals in Caledon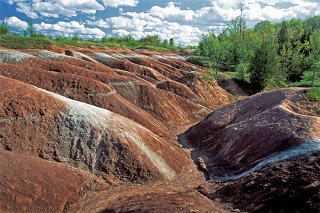 Backing up files on a regular basis is one of the top ways to save important information for years to come. It's fair to assume that lots of Caledon residents prefer to keep critical files on external data storage devices. A hard disk drive, SSD, RAID, not to mention a wide range of portable gadgets make perfect choice for a wise security-conscious user.
Nevertheless, even the state-of-the-art storage units can't ensure 100% files safety and prevent such an unpleasant thing like data loss from happening. Natural wear, manufacturing defects, lack of responsible care – any of these factors can give rise to long-repeated failures and make all the files on the hard drive, SSD or RAID inaccessible. The devil of it is that using "recommended" data recovery software without having all the necessary know-how to retrieve data from failed HDD or smartphone can result in unrecoverable data loss. As a result, the data storage device becomes useless shredder stuff.
On the other hand, things can't be all that bad. If you are in trouble with a hard drive, solid state drive, RAID, smartphone or tablet and want to recover priceless data from a failed storage unit, the most reasonable solution is to order ACE Data Recovery services for Caledon users.
What makes ACE Data Recovery so special? 35 years of proven experience in the IT-market, highly-skilled technical staff able to retrieve any file type from any kind of a data storage device, reasonable price policy and good customer care.
The residents of Caledon looking for professional assistance in getting vital information off faulty hard drives, SSDs, pen drives, RAID, tapes or floppy disks can be assured of the full support of our specialist working in ACE Data Recovery office in Toronto.
Data Recovery Process: How It Works for Clients from Caledon
Free external hard drive or usb flash with each
completed
recovery
Our Data Recovery Experts Are Ready to Serve Customers from Caledon
For your convenience, ACE Data Recovery has an office in
Toronto, ON
. Whenever you're ready to start a free diagnostic evaluation of your media, call us at
877-304-7189
, bring your storage device to our Toronto, ON office, and be sure your data is in professionals hands.
Free Hard Drive, RAID, SSD or Flash Data Recovery Diagnostics at Toronto, ON for Caledon's clients
Experienced Caledon, ON Data Recovery
It might happen that your hard disk drive, SSD, RAID, smartphone or any other portable data storage device can fail. When it happens, all you need do to save your data is to call ACE Data Recovery office in Toronto and order first-class data retrieval services. Let our specialists do all the hard work for you!
Data Recovery in Caledon, ON - Give us a Call to Get Started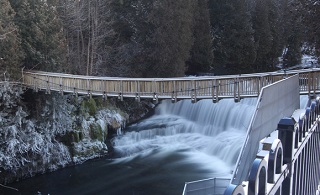 Any resident of Caledon who has at least once faced the necessity to deal with data recovery services providers knows that file retrieval costs money. Not a big surprise, eh? Indeed, providing professional data recovery services takes a lot of time and operational expenses. Very often, to access the data array it's needed to swap some parts of a failed hard drive, RAID unit or other device. To get those parts ACE Data Recovery technicians use corresponding ones taken from donor HDDs. In fact, the quote you get for data retrieval is directly linked to the issue complexity.

On the other hand, you should pay only for saved data. No Data – No Charge makes is the fundamental price policy of ACE Data Recovery. Fair and square, isn't it?