ACE Data Recovery recent cases blog - hard drive, RAID, SSD recovery
Chicago Data Recovery from Hard Drive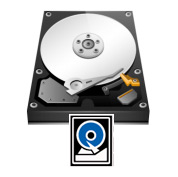 If you have ever booted a computer and seen a message about the hard drive being inaccessible or not found, you know how big a problem data recovery can be. Data recovery from hard disk drive is one of the most difficult computer processes that exist. This is largely because most people in Chicago, IL simply do not have hard drives that fail often, so it is a skill that most people just do not need. But when your hard drive does go out, you quickly find yourself missing data that will be impossible to recreate, with companies that want you to give them exorbitant amounts of money without any guarantee of getting your data back.
But nothing could be further from the truth here at the Chicago ACE Data Recovery Lab. We are a company that still believes in customer service and making sure your experience with us is something that exceeds your expectations. With an A+ rating from the Better Business Bureau, it is unlikely you will find a more qualified company in Chicago, IL to perform data recovery from hard disk drives. We got that rating by remembering to put your needs first, and we guarantee that you will get that same level of customer service when you need data recovery.
Professional Data Recovery from Hard Drive, Flash Drives and More
When you go with ACE Data Recovery, you get two important things: first of all, we provide you a free quote for how much the data recovery will cost, as well as how long that data recovery will take. Most data recovery companies will not do either. More importantly, if we are unable to retrieve your lost data, we do not charge you for our time. Other companies still want paid for being unable to get your data back, but we understand your needs in this difficult situation. So when you need data recovery from hard disk drives in Chicago, IL, do not make the mistake of going it alone or with anyone other than ACE Data Recovery.