ACE Data Recovery blog - Data Recovery Company in Chicago
Data Recovery Company in Chicago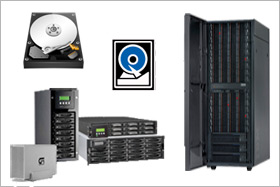 When you need help with an uncooperative computer drive, you want a data recovery company that is experienced in retrieving data from all types of media. ACE Data Recovery is just the company for any job that requires working with damaged and failing drives. Our knowledgeable, professional engineers have the industry's highest rate of success, and we've got multiple Fortune 500 companies on our list of satisfied clients to confirm that we are expert at what we do.
We routinely work on devices that are considered damaged beyond recovery as well as ones that have been made worse by competitors. We know that your bottom line is essential to your business, and understand that price often makes people to seek help with their hard drives from a lesser-experienced data recovery company. You get what you pay for, though. You'll save time and money, however, if you come to ACE Data Recovery Chicago Lab first. All diagnostic evaluations are free of charge, and we won't do any work that you haven't approved. You'll always know going in how much the recovery process will cost and, with ACE Data Recovery on the job, you know that the job will be done right.
The Experienced Data Recovery Company
There are plenty of choices out there when you need a data recovery company, but when you're faced with permanently losing valuable data, you need a company with the experience and the resources to successfully retrieve your information from a damaged drive. ACE Data Recovery Chicago Lab is the clear choice in all situations. We have the expertise and the equipment to get the results you want by recovering your important data. Whether it's million dollar financials on the line or the pictures from your daughter's wedding, we know your files are important. Trust ACE Data Recovery to save your data and restore your peace of mind.