Human error caused data loss from Western Digital WD20EARS hard drive at Chicago, IL - ACE Data Recovery cases blog
Human error caused data loss from Western Digital WD20EARS hard drive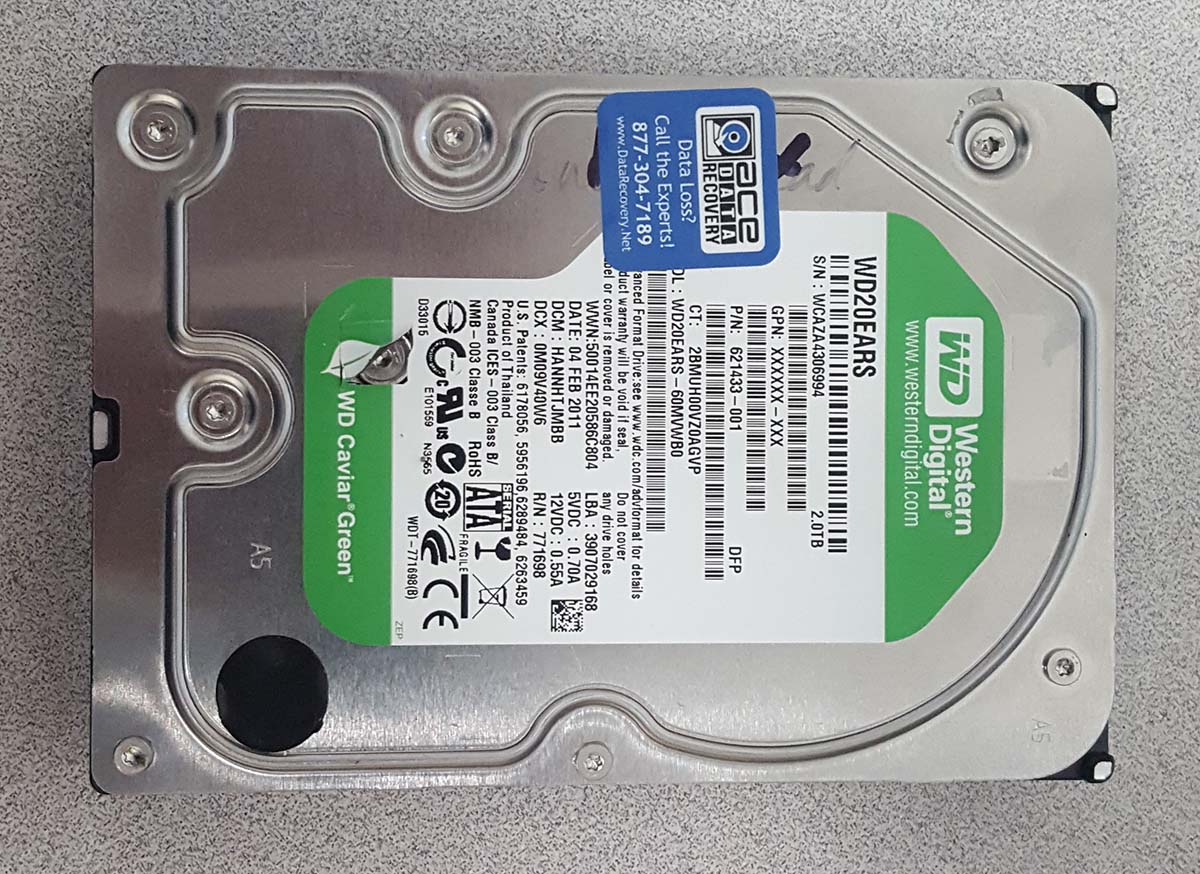 This case was reported by Jeffrey, a resident of Chicago, IL, 48073. When he tried to connect his Western Digital WD20EARS hard disk drive to the desktop, the system wasn't able to recognize the mentioned data storage device. To solve the issue and get his critical files back, Jeffrey contacted Best Buy Geek Squad support team. Unfortunately, customer's data wasn't extracted.
After this unsuccessful attempt, Jeffrey decided to contact ACE Data Recovery lab in Chicago in order to recover his photos and videos. The test results showed that the drive itself was physically fine but the file system was damaged because the user has unplugged his external hard drive at the "wrong time".

It took ACE Data Recovery engineers less than 3 days to retrieve data from Jeffrey's Western Digital WD20EARS . After they had got access to customer's files and folders and all critical files were successfully retrieved from the failed disk drive, data was copied to a brand new data storage device and given back to the happy client.
Free external hard drive or usb flash with each
completed
recovery