Recovery data from WD WDBZFP0010BBK hard drive at Richardson, TX - ACE Data Recovery cases blog
Clean room data recovery from WD WDBZFP0010BBK hard drive.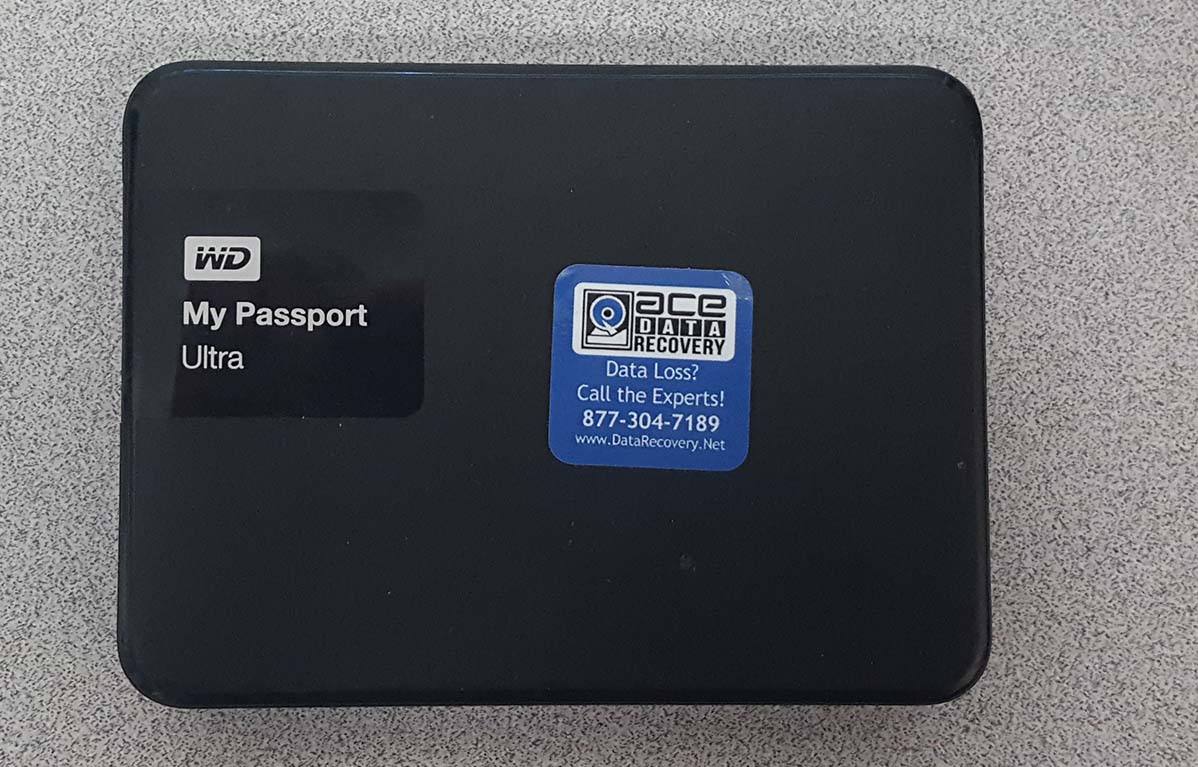 Jeff, a resident of Richardson, TX, 75080 contacted ACE Data Recovery Lab in Dallas in order to get his private data from a failed Western Digital WDBZFP0010BBK external hard disk drive. As follows from the case failure summary, after the customer dropped the mentioned data storage device, he couldn't access valuable files. Jeff unsuccessfully tried to connect the drive to different computers and finally decided to seek assistance from a professional data recovery company.
After our technicians had got customer's data storage device, they examined it in the ACE Data Recovery proprietary cleanroom to find the root of the failure. According to analysis findings, a head crash was detected on Jeff's Western Digital WDBZFP0010BBK.
This kind of a HDD failure may occur due to a mechanical shock. As a result, drive's head may contact the rotating platter or even scratch it making the data unrecoverable. Fortunately, this was not the case and data recovery was possible.
In a lab environment, a crashed head was swapped to a donor one taken from ACE Data Recovery's huge part repository. After that, the customer's critical files from the faulty Western Digital drive were extracted. Finally, all data was copied to a brand new hard drive and given back to Jeff. The recovery process took less than 4 days, and the client was very satisfied with the results.
Free external hard drive or usb flash with each
completed
recovery