Recovery data from WD My Passport hard drive at Houston, TX - ACE Data Recovery cases blog
Clean room data recovery from WD My Passport hard drive.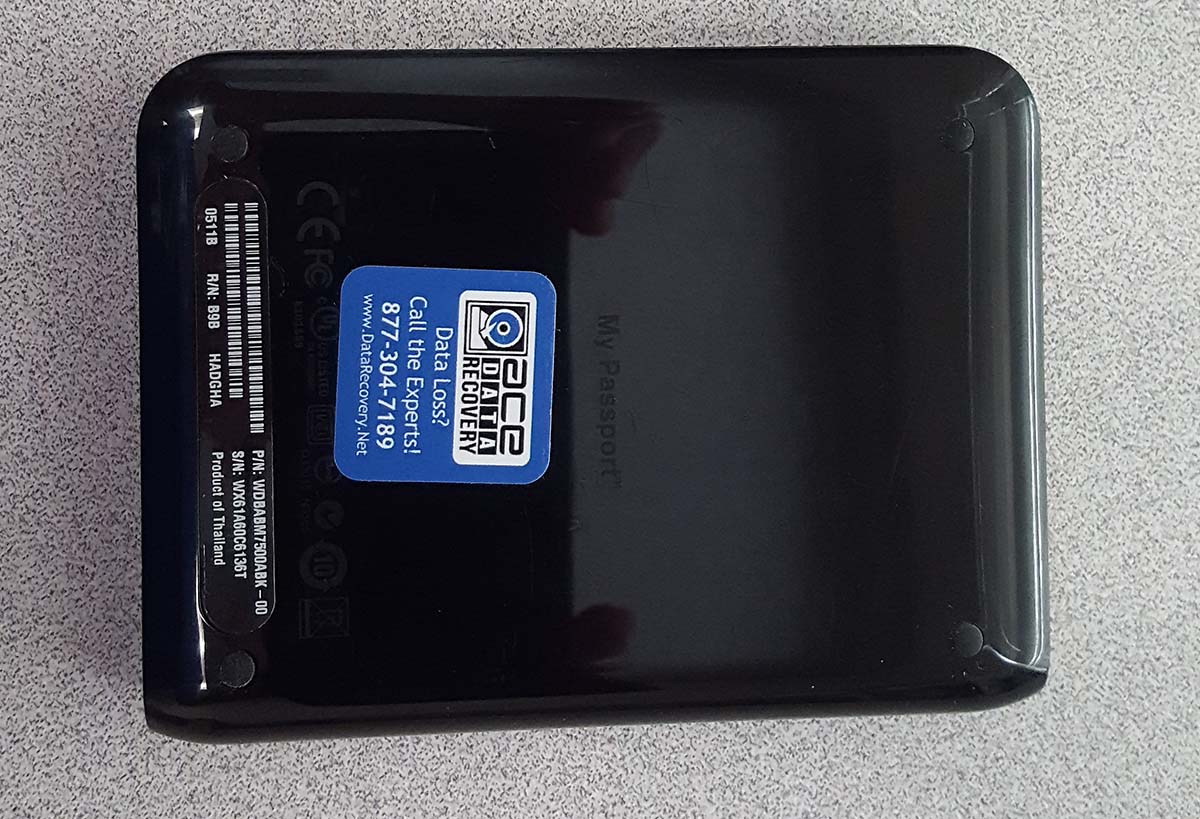 Deanne from Houston, TX, 77096 has brought a Western Digital external hard drive to her local ACE Data Recovery full-service lab. As she explained to the data recovery technician, she transferred pictures from her camera memory card to the WD My Passport WDBAAA5000ABK-00 hard drive and disconnected the cable. When she reconnected it to her computer a week later, the hard drive didn't allow her to see the files.
As the pictures from her recent family trip to Europe as well as graduation pictures were not backed up anywhere else, ACE Data Recovery was the only hope for Deanne. During the evaluation of the drive, it was determined that the device had a head crash, a type of a physical hard drive failure. After the client approved the quote, data recovery engineers performed all necessary recovery procedures in a clean room and retrieved 100% of customers' data within 4 business days.
Free external hard drive or usb flash with each
completed
recovery