Failed Logic Board at Western Digital My Passport Ultra hard drive for Frisco, TX - ACE Data Recovery cases blog
Failed Logic Board at Western Digital My Passport Ultra.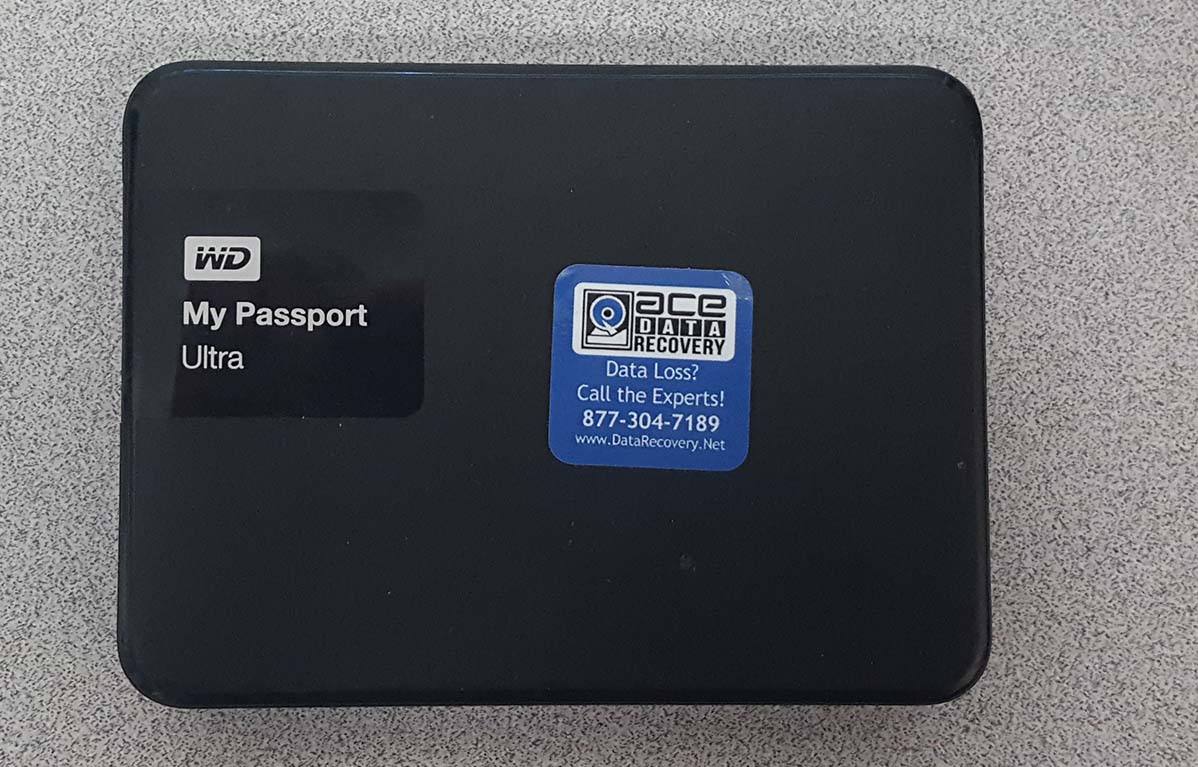 When Johan from Dallas Stars, Frisco, TX, 75034 has faced serious hard drive failure, he made the right decision and called ACE Data Recovery lab asking for important data extraction. As follows from the customer's report, his Western Digital My Passport 1TB storage drive "was working fine until it wasn't".
Once ACE Data Recovery technical staff has examined the external hard drive in question, the cause of the unit failure was found: the drive controller got out of whack. In a nutshell, mentioned mechanism is nothing but a fully-featured computer in small performing control/positioning/encoding/reading/writing operations. As a consequence, when the controller went bad, it affected the functioning of the data storage device.".
In this regard, to recover customer's data it was decided to perform the drive controller swap in order to create an image of the HDD and get data from it".
As a part of a lab work, in a cleanroom environment ACE Data Recovery experts have swapped drive controller on faulty Western Digital My Passport to a new one taken from a donor device. All Johan's data was successfully retrieved, copied to a brand new external hard drive and sent back to the customer".

Free external hard drive or usb flash with each
completed
recovery