Is SAS 70 Certification a Guarantee of Data Security?
Discovery Consulting & Computer Services: two failed drive recovered, one of them belongs to another person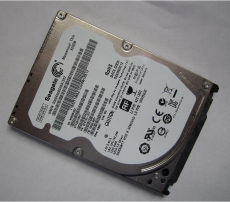 When it comes to data recovery you need to make sure you chose the right company the first time. If you chose poorly, you may not get a second chance. Take the case of
Discovery Consulting & Computer Services
, an IT Consulting firm in Houston, TX. They have been in business for over 20 years and work with some of the top corporations in the world. The Vice President of one of their largest and most important oil industry clients had his hard drive crash without warning. The company tried to retrieve his data, but was unable to see or acquire any of it. They decided to send the drive to Kroll Ontrack (SAS 70 Type II Certified), a data recovery company with claims to have done successful work for NASA and Fortune 500 companies.
Ontrack tried for 6 weeks, but were unable to retrieve any data from their drive. The company had heard about ACE Data Recovery, but had never worked with us. They brought the drive to our local lab in Houston. ACE Data Recovery was able to recover the entire contents of the drive only to find that the
drive they had received did not belong to DCCS
. It seems that the drives top cover had been switched with another similar model drive at the Ontrack lab. Through a little investigation of the drive contents, we were able to locate the
rightful owner and return his data to him
. When ACE Data Recovery finally got the correct drive from Ontrack, we were able to recover all of their data, even though the drive was badly damaged.
The data protection of business and personal information has become a major issue in the modern world. In order to assure customers in their data's safety, many service providers are taking SAS 70 Type II, SSAE 16, or ISAE 3202 audits. However, the truth is that the above mentioned audits only check the documentation on the company's internal control structure and
not the real internal controls during the everyday operations
. Data Recovery Services' internal workflow, logistics, information security, and quality control are designed in such a way as to prevent even a possibility of providing our clients' data into the wrong hands.
Liz Tesch at Discovery Computing
, who oversaw this entire process, was tremendously happy about the final result: "
Throughout the entire process, Don Wells at Data Recovery Services was extremely professional and helpful. He also did a great job of keeping me up to date on where we stood in the recovery process, unlike Kroll Ontrack who we constantly had to go back to for an update. We will definitely use Data Recovery Services again and would not hesitate to recommend you to anyone else
!"
Don't wait weeks with other "industry leading" companies only to be told that they could not recover your data. People can often be lead astray by websites that taut fancy sounding claims like "SAS 70 Type II Certification" or "SOC 2 Type II Audit Reports". DCCS was lucky they got a second chance to get their valuable data back. Trust the recognized authority in data recovery. With our 98% success rate, team of expert engineers, and over 30 years of experience solving complex issues, Data Recovery Services is the right choice to recovery your data first time and every time.