Ask any data recovery services vendor and they will probably tell you the most common EqualLogic data recovery or any RAID recovery involves RAID 5. With all of the choices available today with RAID devices, it is amazing the number of RAID 5 configurations still being used for critical corporate data. A RAID 5 has the highest risk of data loss and the least protection of all the RAID options during a rebuild operation. According to Dell's Technical Report of April, 2013, "EqualLogic™ PS Series Storage Arrays: Choosing a Member RAID Policy ", in EqualLogic PS Firmware version 6.0, RAID 5 is no longer a choice in the Group Manager GUI. RAID 5 is also not recommended for business critical data. It further states that it is important to recognize that RAID 50 is not a best practice for business arrays with 3TB or larger SATA and NLSAS disk drives. RAID 6 is Dell's recommendation for their EqualLogic arrays populated with SATA or NL SAS drives 3TB or larger.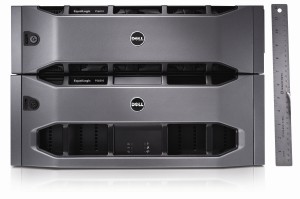 EqualLogic Data Recovery Case Study
Take the case of the medical data processing center in Michigan. They were using a Dell EqualLogic 5000 system with 28TB of storage space. The RAID 5 configuration was comprised of 15 disks with 1 hot spare. They had configured 9 LUNs that was used to store 3 Windows servers and 6 volumes with medical images. When a single drive in the RAID 5 failed (which caused the hot spare to kick in) the rebuild was started automatically. This represented no problem other than degraded performance during the rebuild. A little while later a second drive failed, the rebuild process was stopped, and the RAID array crashed. The IT staff made several unsuccessful attempts to bring the unit back on-line. They finally called Dell support in desperate need of EqualLogic Data Recovery.
Dell Enterprise support advised that one  option was to replace the two failed drives with new drives and re-initialize the unit. However, this would cause them to lose ALL of their business critical data. The alternative was to contact a data recovery company that could do EqualLogic Data Recovery and try to save at least some of their data. The company contacted several RAID Data Recovery companies. Some of them wanted several thousand dollars upfront just to do a diagnostic. The vast majority of companies informed them that they do not attempt Dell EqualLogic Data Recovery due to its complexity.
Finally, the company spoke with ACE Data Recovery. They were advised that ACE Data Recovery does indeed do Dell EqualLogic Data Recovery and they needed to send the  drives to one of their four main labs for analysis. Their engineers checked every drive, found the two failed units, repaired both of them, determined the one failed second and used it to re-create the RAID on different media. Using special in-house software their engineers were able to parse EqualLogic configuration and successfully extract all 9 LUNs and recover 100% of their business critical data!
ACE Data Recovery has the best EqualLogic data recovery engineers in the industry. Whenever you have a multiple drive failure in your RAID configuration call our toll-free number and speak with one of our experts.  Trust your EqualLogic Data Recovery to the company with over 30 years of experience and the highest success rate.