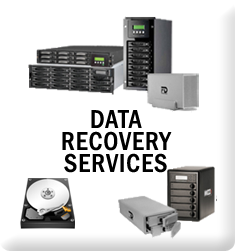 Not all data recovery services are alike. Many companies restrict themselves to the recovery jobs that are simple, fast and easy. They quickly declare your data to be unrecoverable if you come to them with a device other than a basic hard drive or flash drive. If the recovery is a challenging one, come to ACE Data Recovery. Not only are we up for a challenge, we seek them out. Our recovery engineers have years of experience in data recovery services when other companies have failed, with procedures and hardware developed right in our own state-of-the-art labs.
Affordable and Experienced Data Recovery Services
Electronically storing data is far more efficient than bookcases full of ledgers and filing cabinets packed with paperwork. But having that information in an intangible form, locked inside a hard drive, solid state or flash drive or even on tapes puts it at risk of being lost to human error, power surges, corrosion, fluid damage or a number of other issues. Whatever the cause of the loss, whatever type of storage media involved, ACE Data Recovery's engineers will be able to recover your files. With government entities and Fortune 500 Companies on our list of satisfied clients, you know you can entrust your data to us when the recovery is difficult.
ACE Data Recovery has been recovering data for over 30 years, and we have the highest success rate in the business. Often clients have come to us after another company has tried unsuccessfully to recover files from media storage. We guarantee the price you're quoted, and guarantee that you won't have to worry about additional fees after the job is done. You can count on our data recovery services to be thorough and cost effective. ACE Data Recovery offers a free diagnostic evaluation for every case, so contact us today to recover your valuable data.