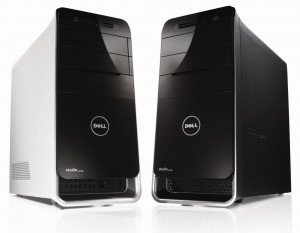 HARD DRIVE DATA RECOVERY
We provide data recovery services on a full range of hard disk drives including IDE, EIDE, SATA, SAS, and SCSI hard drive assemblies, all makes and models of servers, desktops and laptops. If the media is inaccessible, we first test the components and closely examine the drive platters to determine the extent of physical damage to decide a course of action for each individual drive. Hard drive data recovery sometimes involves replacing failed components such as read/write head assemblies and spindle motors in a clean room environment. Our hard drive data recovery process meets all manufacturers' standards for warranty protection.
RAID DATA RECOVERY
Our dedicated team of RAID recovery engineers are trained to handle all of the current server hardware platforms as well as legacy systems. We support all levels of RAID no matter the file system including all NAS and SAN network devices. We only require the active members of an array in order to recover lost data - no controllers, cables, or enclosures. Every single RAID data recovery case which arrives at our labs receives high priority processing because we know and understand them to be mission critical storage for most organizations. Our advanced diagnostics allow us to get information to you quickly so that you can make time critical decisions.
SOLID STATE DRIVES AND FLASH MEDIA DATA RECOVERY
Most SSDs use complicated controller technology to extend the life and reliability of the device. The architecture inside a high performance SSD is more complicated than that of most RAID systems. SSD drives, flash drives, SD cards, and Memory Sticks contain no moving parts, but they often fail because of the limited number of writes. Due to the proprietary nature of controller chip manufacturing and programming, every flash and SSD data recovery situation is unique. Our R&D team has developed an advanced SSD drive data recovery process of rebuilding multiple sets of NAND flash dumps, unscrambling the code, and taking the numerous unscrambled sets and assembling them into one single drive image.
DATABASE REPAIR
SQL and Exchange corruption can occur due to problems with hardware, software and sometimes user error. Torn page detection, deleted tables and records, deleted or corrupted LDF log files, SQL database in "suspect" mode are common issues with SQL. Exchange databases can suffer from the same failure mechanisms and can cause directory structure problems inside the information stores. We can typically repair SQL and Exchange databases to an attachable state. If not, we can scavenge and extract all viable data such as objects and their related records from SQL or individual mailboxes from Exchange.
TAPE DATA RECOVERY
ACE Data Recovery recovers tapes that become corrupted due to different types of failures including, physical damage from water, fire and environmental contamination and partial overwrite. Our in-house engineers have developed their own tape data recovery software to access data and have been constantly upgrading and generating new recovery software to help better serve our clients.
OPERATING AND FILE SYSTEM DATA RECOVERY
Our team is well versed in all operating systems. We support all Windows family operating systems (DOS, Windows 3.1, Windows 9x, Windows XP/2000, Windows 7/Vista) and Windows Server 2003/2008, select families of UNIX, any versions of VMware VMFS, all file systems of Linux, all versions of Apple Mac OS X, and all versions of Novell.
REMOVABLE MEDIA DATA RECOVERY
Floppy disk, JAZ, ZIP, CD/DVD, and other types of removable media are still in use. These medias all have their particular failure points, none of which we can't handle. We realize how valuable data on these storage medias could be and we would be happy to get it back for you.
Computer Forensics and Litigation Support
Digital evidence is becoming more critical to civil and criminal legal proceedings. Our licensed computer forensic investigators provide a wide range of diverse and vital services that fall within the general categories of data collection, preservation, and investigation.
OTHER CAPABILITIES
Data Duplication and Conversion
We are frequently called upon to duplicate or convert data from tapes or formats before, during or after corporate acquisitions or for litigation purposes. Our engineers have all the equipment and expertise needed to process data into a desired format across many different platforms and medias.