New Westminster, BC Data Recovery Services - Hard Drives, SSD, RAID Recovery
Advanced Data Retrieval Capabilities for Businesses and Individuals in New Westminster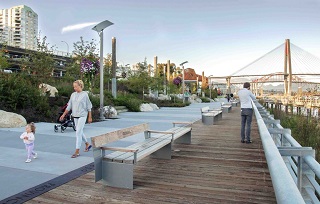 Perhaps, there's nothing worse for a modern user than dealing with a failed hard drive or gadget full of crucial files. Many residents of New Westminster know what it's like to be unable to access favorite music, photos or important documents after a hard disk drive or flash device fail.
ACE Data Recovery, a world leader in development efficient data retrieval solutions, has extensive experience, acquired over the years in dealing with a wide variety of faulty and damaged data storage devices. The company specializes in saving user files from defective HDDs, solid state solutions, RAID arrays and many other storage units including iOS/Android widgets.
In addition, ACE Data Recovery team has developed a unique technology to extract sensitive information from the outdated devices, such as magnetic tapes and floppy disks. So, if you have a bunch of dusty tapes in the your warehouse in New Westminster, you can use the advantage of the ACE Data Recovery lab to copy priceless files to a more reliable device – like a hard drive, RAID array or USB Flash device.
Free external hard drive or usb flash with each
completed
recovery
Our Data Recovery Experts Are Ready to Serve Customers from New Westminster
For your convenience, ACE Data Recovery has an office in Vancouver, BC. Whenever you're ready to start a free diagnostic evaluation of your media, call us at 1-877-304-7189, bring your storage device to our Vancouver, BC office, and be sure your data is in professionals hands.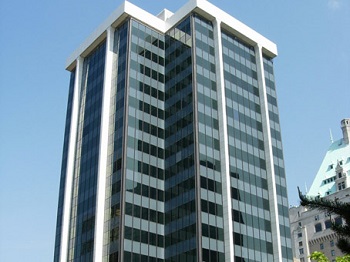 Vancouver, BC ACE Data Recovery

:

777 Hornby Street,

Suite 600

Vancouver

,

BC

V6Z 1S4

CA

Toll Free: +1

877-304-7189

Office hours:8:30am-5:00pm Mon-Fri

Email:

Customer Service
Free Hard Drive, RAID, SSD or Flash Data Recovery Diagnostics at Vancouver, BC for New Westminster's clients
Experienced New Westminster, BC Data Recovery
For the last 35 years ACE Data Recovery has retrieved tons of user data from thousands of faulty hard drives, SSDs, RAID volumes, portable storage units and logically corrupted cloud storages.
In fact, data recovery itself is just the result of a number of actions. First of all, every single data storage unit the company receives from New Westminster clients' needs to be thoroughly examined in order to understand the issue.
Second step – develop a preliminary estimate for recovery services and send it to a customer for confirmation. Only then, qualified ACE Data Recovery engineers will precede with retrieving user files from a degraded hard drive or gizmo.
Data Recovery in New Westminster, BC - Give us a Call to Get Started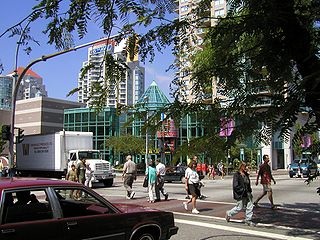 No matter how serious your case is, there's no place for panic. Chances are your data is still recoverable even if you think it's not there anymore. Very often people try to power on a failing HDD or SSD to see if it's possible to access critical files. As a result, intact data can get overwritten or heavily damaged. Sad but true.
Even if you are one of the few IT-savvy New Westminster users who want to try their luck in data recovery, it doesn't mean you can cope with a real challenge such as physical sector damage or scratched hard drive platter.
Dealing with ACE Data Recovery is the most reliable and safe way to retrieve photos, music and documents from a degraded hard disk drive, solid state device, RAID unit, smartphone or corrupted cloud storage. All you need to do to begin the recovery process is give ACE Data Recovery team a call and provide details on your case.